WE HAVE A HIGH STANDARD OF WHAT IT TAKES TO LEAD SUCCESSFULLY. That standard, and the skills needed to meet it, are in every page of our leadership library. As we continue to learn and grow, we'll continue to develop content that can help you and your leaders excel in a constantly changing world.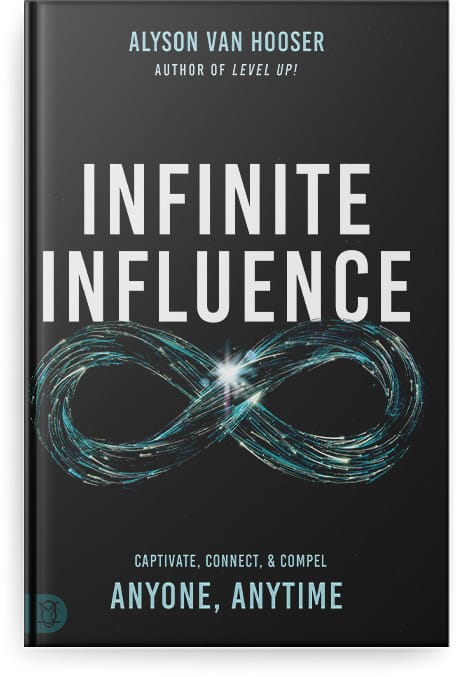 CAPTIVATE, CONNECT, COMPEL,
AND CREATE LASTING IMPACT
In a world moving at breakneck speed, your ability to authentically connect with people from all walks of life makes the difference between success and failure. As someone born under-resourced and underestimated, Alyson discovered exactly how to build influence with anybody…and now she is sharing her top seven secrets with you. Learn to build instant connections that will endure a lifetime and begin creating endless opportunities for yourself and others.
"Infinite Influence is the book we all need in today's fast-paced, often impersonal society—not only a reminder to slow down and sit with others in their stories, but a guide for how to actually do the work. With her latest book, Alyson Van Hooser gives us the keys to unlocking deeper, more fulfilling, and more productive personal and professional relationships—built on the rock-solid foundation of empathy—so that we can motivate ourselves and those around us to achieve greatness."
—JENNIFER JANECHEK, PHD, Director of Content Strategy, Sound Wisdom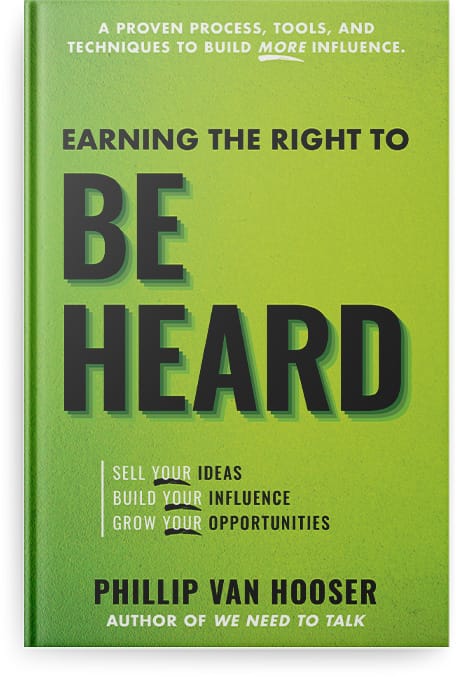 Earning the Right
to Be Heard
Being heard is about more than just getting what you want. It's about approaching decision-makers in a way that sparks their interest and inspires a desire to listen to you both now and down the road. By sharing the "answer sheet" to the 5 key questions you must have answers for in your conversations, this book prepares you to reach the sweet spot of strategic communication, gaining more respect and influence while increasing your professional opportunities.
"Though I felt I would gain value from the book, I strongly underestimated how much value I would get."
—STEVE SANDERS, Cybersecurity Expert, CollectiveCalibration.com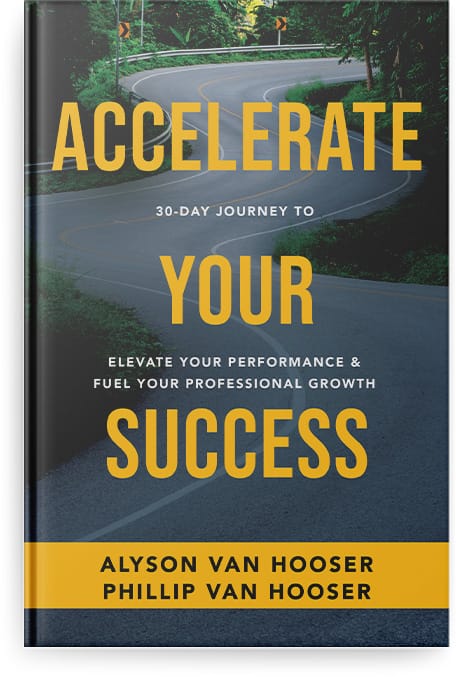 30-Day Journey to Accelerate Success
BY PHILLIP VAN HOOSER & ALYSON VAN HOOSER
Thriving in a radically diverse, rapidly-changing world requires a firm foundation in the principles that will improve your performance and drive professional growth. This 30-day success program offers a roadmap for elevating your professional game by explaining the critical qualities, behaviors, and actions you need to accelerate your success. START YOUR JOURNEY TODAY!
"The Van Hoosers are experts and very adept at relating on a layman's level. It's an easy read and applicable immediately."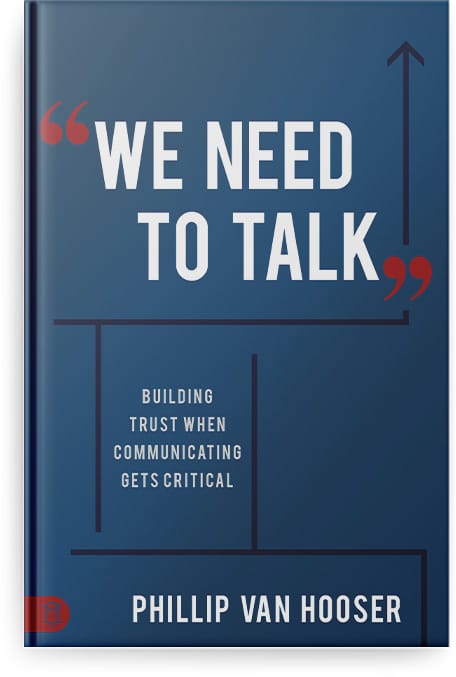 BUILDING TRUST WHEN COMMUNICATING GETS CRITICAL
Like it or not, your communication skills are a huge factor in your leadership success. Your ability to communicate impacts every professional relationship you have—peers, bosses, customers, employees, and more. We Need to Talk reveals six proven strategies for communicating effectively when relationships and results are riding on what you say and how you say it.
"Within days of reading We Need to Talk, I applied two of the principles Phil described and was beyond thrilled at the outcome. I was utterly amazed at how easy it was to have the conversation. Every manager, no matter how experienced, can benefit from this book."
—SISSY PINNEGAR, Client Support Manager, ADP, Inc.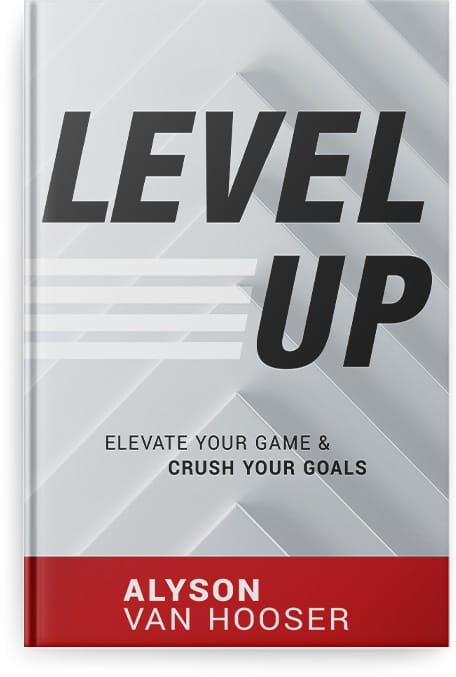 ELEVATE YOUR GAME AND
CRUSH YOUR GOALS
Leveling up is the only foolproof success strategy. You must own your responsibility for taking control of who you are, what you do, and what your life will become. In this life-changing book, Alyson reveals the knowledge you need, actions you must take, and areas of life you must own to shift the trajectory of your professional life. It's time to LEVEL UP!
"Our Sales Team theme for 2021 is LEVEL UP and we were so excited to read Alyson's book together. It is one of the most engaging and motivating books I have ever read. Alyson has a way of engaging with the reader. It felt like we were having a conversation with her while reading it. So many actionable ways to apply her book to your life and business! I promise, you will be happy you read it!"
—MERRILEE CORNIA, VP of Sales Fidelity & Chicago SW Washington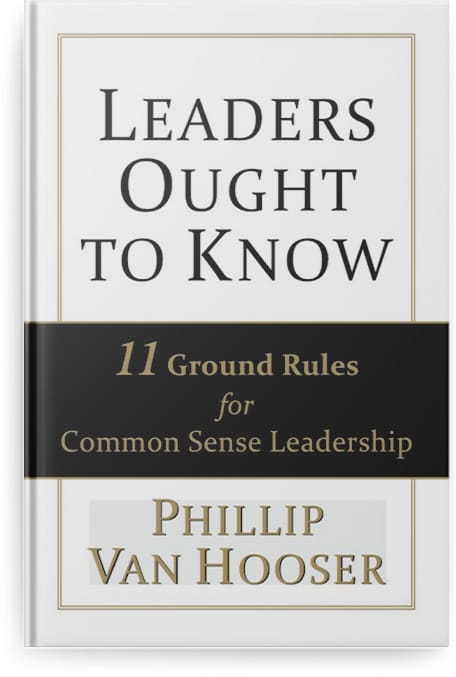 11 GROUND RULES FOR COMMON
SENSE LEADERSHIP
There are some essential concepts all leaders should know, but too often don't. In Leaders Ought to Know, you'll discover the foundational, often undisclosed, rules for becoming a relational, integrity-based, results-focused leader. This practical, commonsense guidebook is a must-read for any leader, at any level, feeling the pressure to perform.
"Leaders Ought To Know is the perfect book about leadership skills written by a guy who knows leadership inside and out. Forget about theory—this is all stuff that can be used today, tomorrow, and forever. Phillip looks at issues that may seem complex and breaks it all down into manageable steps that lead to success. You will learn how to ratchet up your performance and in tandem build the skills of the folks on your team."
—JOE SCARLETT, Tractor Supply Co, President/Chairman, Retired
6 SECRETS FOR WOOING, WOWING, AND WINNING CUSTOMERS AND THEIR LOYALTY
Based on the hard-earned wisdom of a cabdriver who spent time with customers every single day, this engaging book empowers sales and customer service professionals to woo, wow and win customers' long-term loyalty through 6 key practices. Using these proven ideas, any service professional can be successful in delivering exceptional customer service even in the most difficult circumstances.
"…absolutely hit the bulls-eye with an outstanding instruction manual about the keys to extraordinary customer service."
—RICK KELLEY, Director of Training & Employee Development, Axcan Pharma, Inc.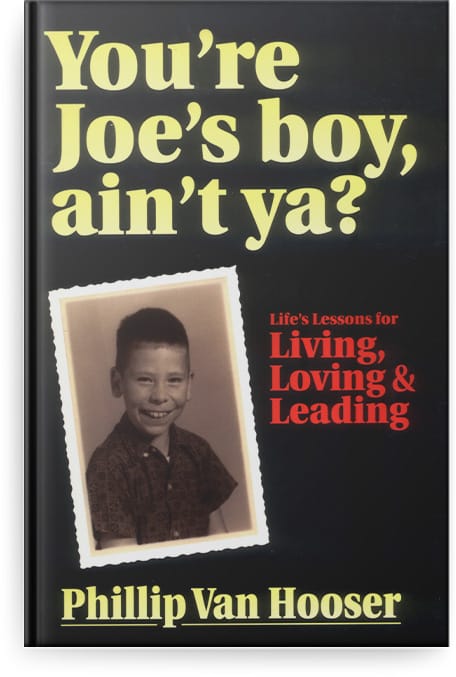 You're Joe's Boy,
Ain't Ya?
Learn to live, love, and lead with contentment and purpose through the stories in this inspirational book. Phillip shares the leadership lessons from life that have helped him—and can help you—build a solid footing in today's rocky world. These concepts will start you on your personal leadership development journey today.
"This book can change your life! Insightful. Powerful. Inspiring. Personal lessons that will nurture your heart and nourish your mind."
—NIDO QUBEIN, President, High Point University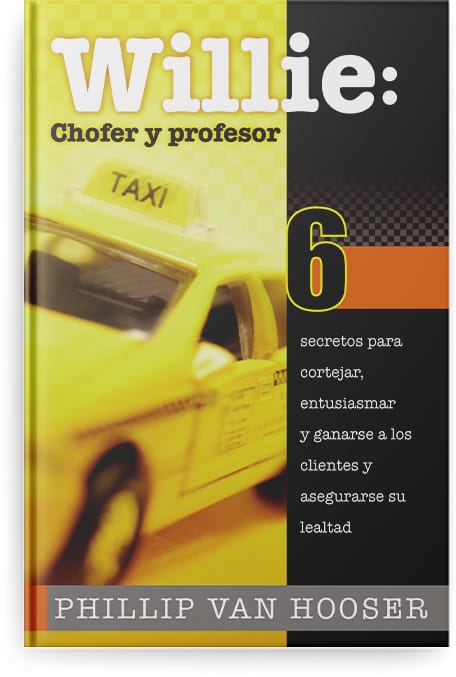 Un libro como ninguno en el género del servicio al cliente, Willie: Chofer y profesor traduce la sabiduría del sentido común en aplicaciones prácticas. Cada capítulo analiza uno de los seis secretos sobre el servicio y explica por qué y cómo funciona. Desde escuchar a los clientes, ofrecerles favores especiales, hasta hacer que cada contacto con un cliente sea algo memorable, estas estrategias comprobadas impresionarán, atraerán y ganarán nuevos clientes mediante cada interacción.
GROW YOUR
EMPLOYEES
INTO LEADERS
The
6 Levels of Empowerment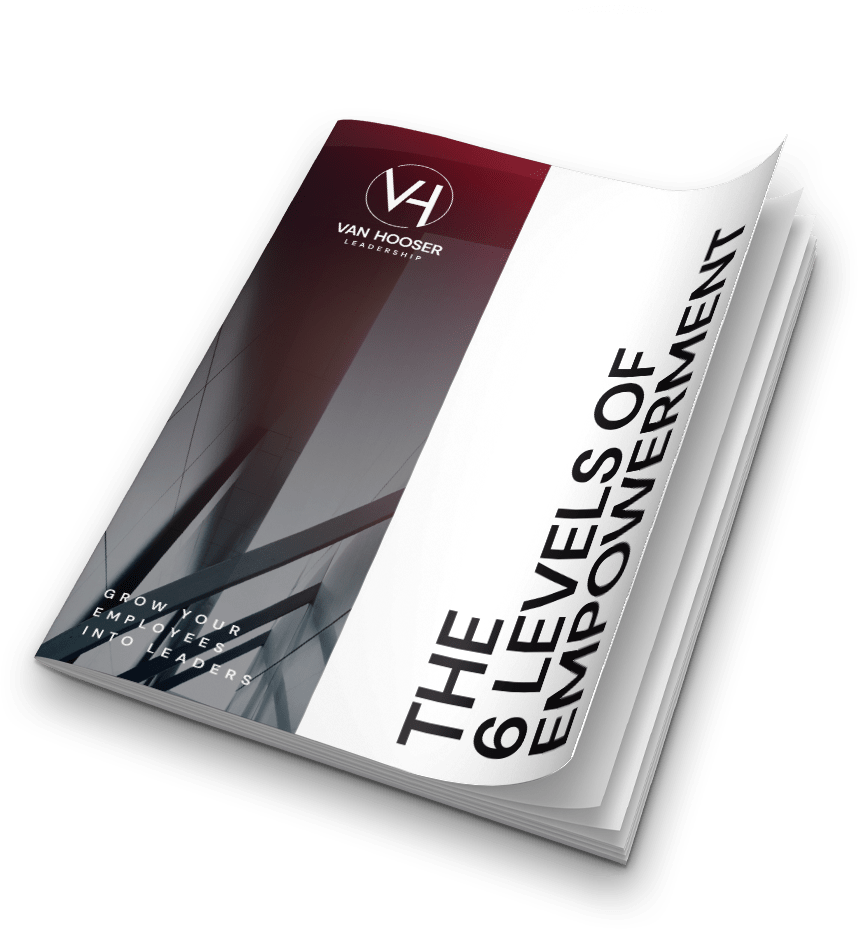 Increasing the leadership responsibility of your high-performers requires intentionality and insight. Understand each level you'll need to move them through with this INFORMATIVE GUIDE.